About Us
All you need to know about us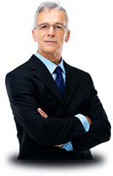 MiTej Infotech LLP is a young and dynamic company formed out of shared vision of I.T. professionals having a good experience in Information Technology by its infinite potential.
We have already developed a good clientele. We have the people who are committed to information technology.MiTej Infotech LLP, is in the business of application / Web Based software development, consulting, Development and distribution of software products, Systems integration and data Processing. Commitment to service and flexibility to tailor service to suit customer's need is reflected in growing list of MiTej Infotech LLP satisfied clients.
Our management team is characterized by a uniquely strong combination of knowledge and experience. The team has vast global experience and proven track records within their respective domains. We are headed by an executive team that brings an exhaustive number of years of experience in the Information Technology . The team at MiTej Infotech LLP brings together a right blend of a rapid execution processes and meticulous planning in our work. MiTej Infotech LLP strives to provide its customers the best return on their IT investments by making the best technologies and the best people work with them.
Support

MiTej InfoTech support services are generally technical support services that are delivered for our clientile services and software products. These services include revenue derived from long-term technical-support contracts. It's typically include remote troubleshooting capabilities, installation assistance and basic usability assistance.
Software products and technologies covered under this category include commercial and custom operating systems, application software, and infrastructure software. Software support services do not include software license code updates and upgrades, which vendors often report as software maintenance.