Angularjs Software Development Company
Welcome to MiTej, AngularJS software development Company, Pune. We have been providing AngularJS development services globally since last 3 years, and have reached at good milestone across USA, UK, AUS, Italy etc. If you are looking for an organization to build Javascript framework based front-end development platform, then hire AngularJS developers from us to get your projects developed by vetted industry experts. If you want to build dynamic applications making use of contemporary technology, then hire dedicated Angular developers from us.
You can also hire dedicated angularjs development resources from us on hourly, weekly, monthly, and project basis. We are all set to serve you.
.Net, ASP .net Software development using AngularJS is the growing demand of interactive designs on mobile and websites, business wants scalable applications with sophisticated features. We provide Angular.JS mobile development services to create page application that only requires HTML, CSS and JavaScript on the client side. The use of this framework helps to extend HTML vocabulary and create well-structured & rich applications in a modular fashion.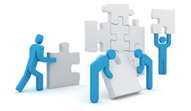 Software Development using AngularJS?
Different server side technologies like ASP.NET, JSP/JAVA, PHP etc.
Development of Web Applications
Interactive App. Development
AJAX Development
Custom App. Development
Portal Development
Content Management Tools
E Commerce, Shopping cart Development
Plug-ins Development
For further queries contact us and tell your needs, we will find out the best solution for your software needs.