Why Choose Us?
MiTej Infotech LLP is established in year of 2000.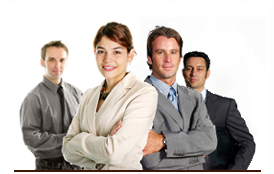 We are a leading in providing of Web based services & software solutions company that specializes in providing comprehensive business solutions like Web Application Development, Software Development, Mobile Application Solution, Data Mining / Data warehousing, E-Commerce Solutions, CRM Solutions, Business intelligence and support for mentioned all. We are proud to be associated with Amazon, Google, a statistics analyzing company based in KY, USA, A Leading Automobile marketing company based in USA, A company based in USA selling ATMs online, A UK based company selling hardware online and Holly Lyons personal websites.
We provide global competency by consolidating and standardizing processes, thus facilitating business across different locations.
We have built a large client base and formed long term relationships due to our commitment to quality. Our competent and cost-effective solutions have been a great value addition to our client organisations.
Our excellent work culture spawns a very dedicated team with excellent communication skills. Continuous training programs ensure that the team is competent with the latest technologies.
Why Choose Us?
Seamless Communication
Customer-Oriented Approach
Cost-effective with Best Practices
Commitment to client benefit maximization
Protection of Intellectual property rights (IPR)
Respond promptly and flexibly to any changes
An approach to building long term relationship
Sincere Dedication of programmers to meet deadline
Experience of developing customized, fully integrated systems
A low risk delivery model and therefore highly predictable systems