Data Mining / Data Warehousing
At MiTej Infotech LLP, Pune we cater finest Data Warehousing.
"It is the art of converting Data into meaningful and valuable Information". Data Warehousing & Mining Service is also known as Knowledge Discovery in Databases (KDD) – is an automated process to reveal hidden information in large data quantities.
Our warehousing is not about simple statistics provider or pointless number-crunching but a sophisticated, organised process capable of identifying key information which the human brain does not perceive.
Our services in Pune filter out random factors, establishes key relations by means of advanced mathematical algorithms, converting all types of input into valid, clearly understandable information which can be directly operated for greater success. We are provider, data mining and warehousing services across USA, UK, Canada and other countries.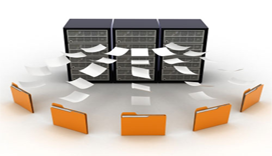 What we are in Data Mining / Warehousing, Pune ?
The Data Mining Service provider
Feasibility study service provider
Initial advise and direction provider
DM Implementation service provider
For further queries contact us and tell your needs, we will find out the best solution for your software needs.