MS Azure Database & Cloud Computing Company, Pune, India
We offer Microsoft Azure several choices for data storage. These include Azure storage and MS SQL Azure. There is option to choose to use one or both in your particular project. The development in MS Azure storage currently contains three types of storage structures: tables, queues and blobs. We're having a expertise of MS Azure cloud computing, MS Azure database development using latest Azure stoarte management. If you are looking for an organization to build database development platform like Azure, then give us the opportunity of Azure developers from us to get your projects developed by industry experts.
You can also hire dedicated MS Azure Database developers/ resources from us on hourly, weekly, monthly, and project basis. We are all set to serve you.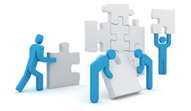 Database Development using MS Azure?
Data Migration and Loading
Data Access and Programmability
Database Administration
For further queries contact us and tell your needs, we will find out the best solution for your software needs.